"Samsung Connect" Salesforce Gamification
Samsung Greece realized that gamification could provide opportunities to incentivize the sales network on the retail stores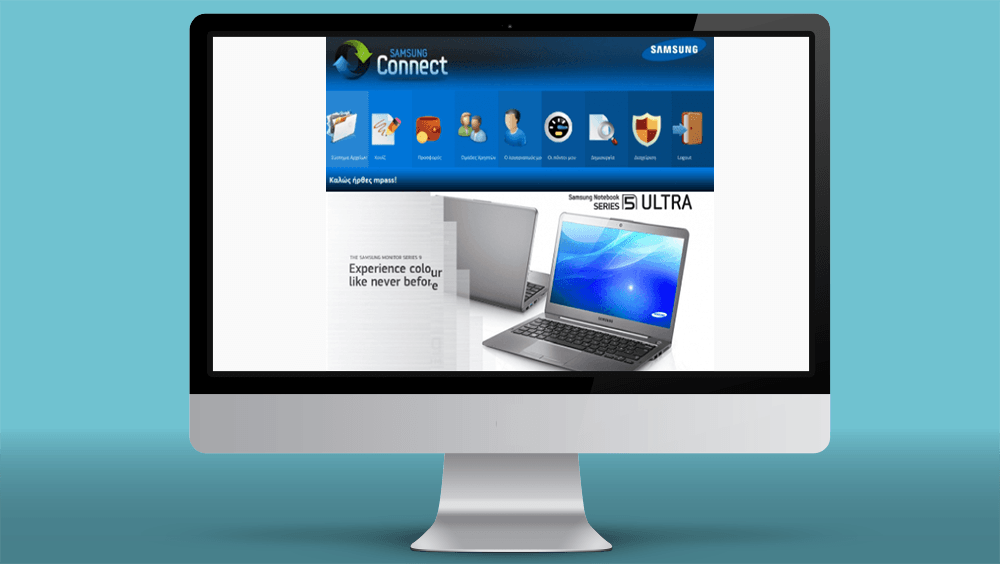 As the broadness of the Samsung product portfolio grew, some critical knowledge about products and competition appeared to be missing.
To increase salesforce effectiveness, MPASS has offered and customized the gamification platform to build a web-portal for salespersons and other retailers' employees. Through the Samsung Connect gamification portal, to be informed and get trained for new products in the market, competition advantages and other relevant information.
Rewarding rules were also associated with the knowledge of competition, corporate and brand identity, as well as pricing, guarantees and service plans on electronic products. The competition among sales persons, the every day ranking, and the gifts given to the winners of this innovative training process, provided the required motivation for sales teams to actively participate in this campaign and register to the Samsung Connect gamification portal.
The MPASS Gaiming platform gives users the ability to customize participants profile, manage completing tasks and earning points, upload educational videos and files in the library module, configure daily quizzes, setup badges and the point rewarding process, as well as combine games to missions and setup the rules that games are released to participants.
The platform is fully responsive and easily customized in any preferred style-sheet to meet various marketing campaigns, or brands preferred layouts.