Excelixi Employee Engagement Gamification
The Excelixi Center of Sustainable Entrepreneurship of Piraeus Bank group required to motivate the Bank employees to gain knowledge about the Center's scope and professional services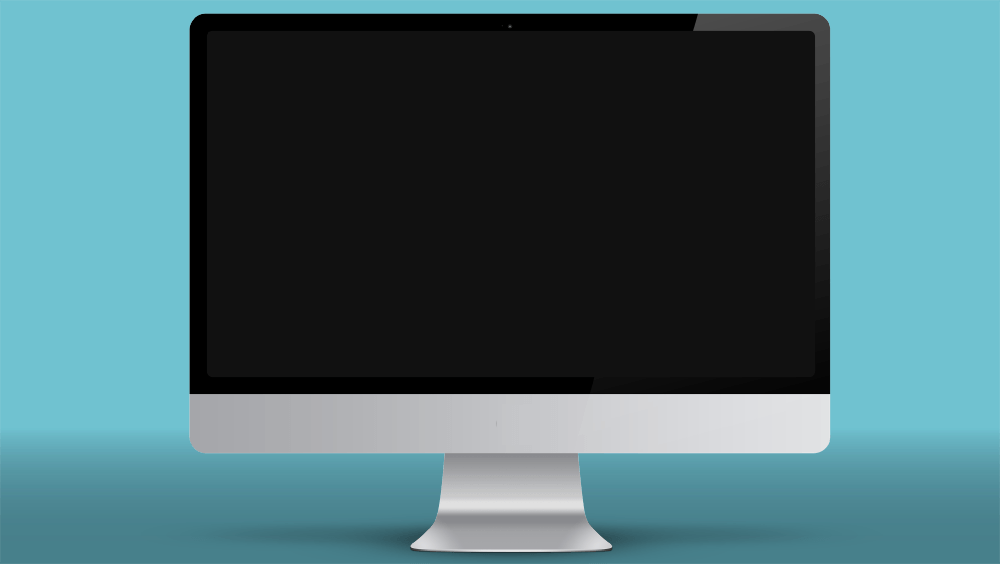 Excelixi-me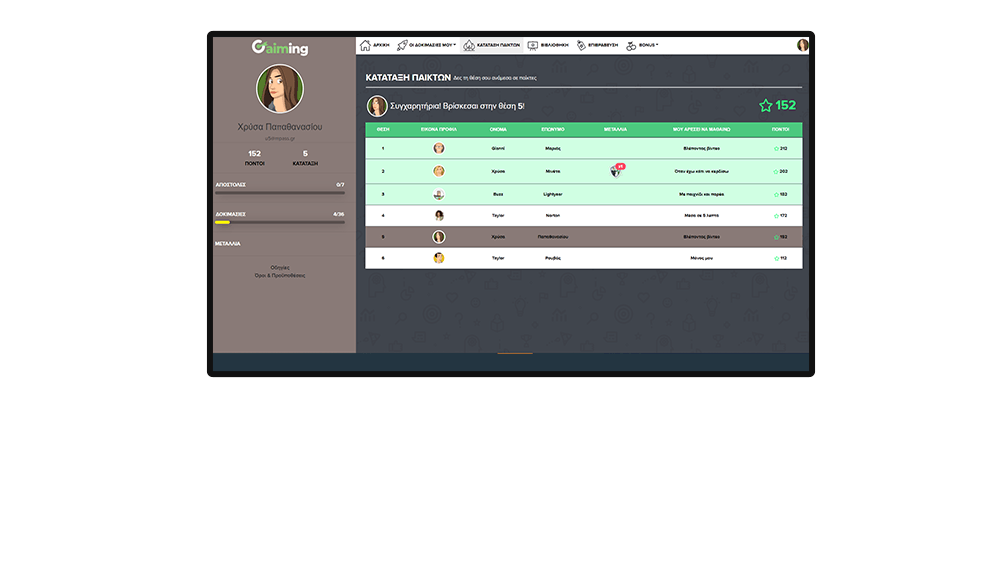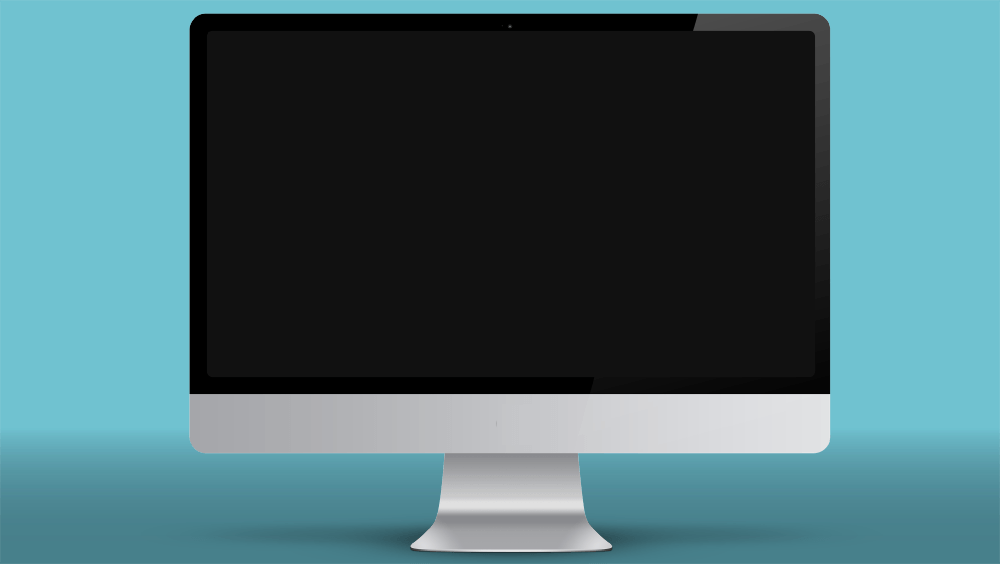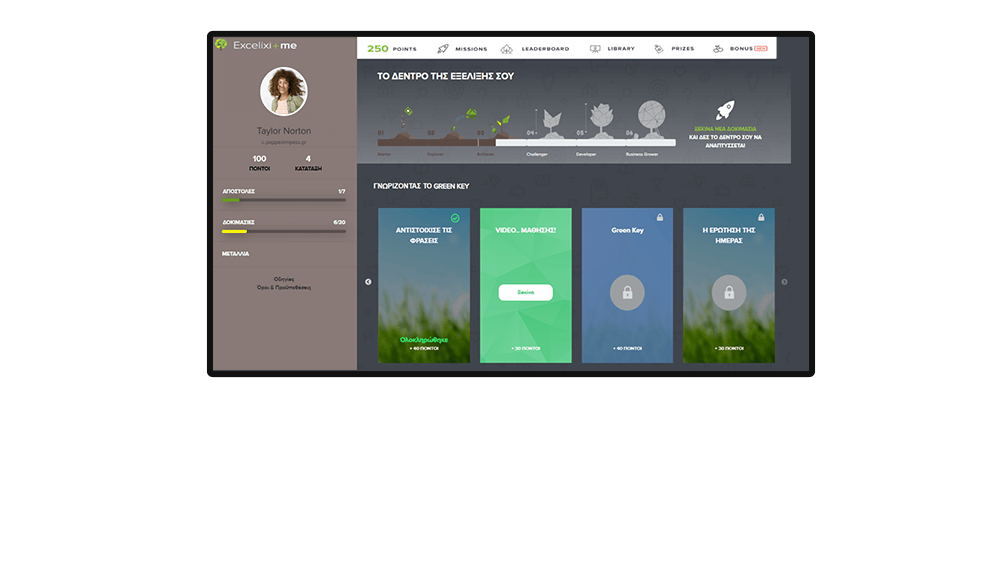 Excelixi-me Pool Page
For this awareness objective, in collaboration with MPASS team, developed a gamification experience. That is, in order to offer a new experience when engaging and motivating employees via educative quizzes, skilled knowledge and fun games.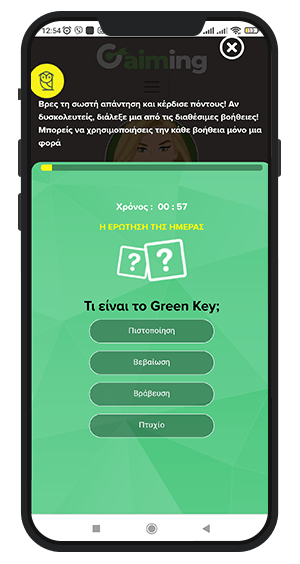 This gamification experience was materialized via a web-platform, and attracted thousands of employees, competing each other on the uploaded game missions, turning their everyday activity into a fun and effective experience.
The MPASS Gaiming platform offers, asynchronous education. Combined with educative quizzes, fun games, knowledge games. The platform includes self-motivation elements, such as ranking, progress bars, leaderboard and specialized badges. The Gaiming platform offers a full Content Management System give access to platform and content managers in order to customize, combine games to missions, and create the required experience.
The Gaiming platform gives users the ability to customize participants profile, manage completing tasks and earning points. Moreover, upload educational videos and files in the library module, configure daily quizzes, setup badges and the point rewarding process. As well as combine games to missions and setup the rules that games are released to participants.
The platform is fully responsive and easily customized in any preferred stylesheet to meet various marketing campaigns, or brands preferred layouts.