Nestlé Facebook Chatbot Apps
Using the MPASS "mysocialpass" chatbot management platform, Nestlé scheduled various promos and call-to-action campaigns for various brands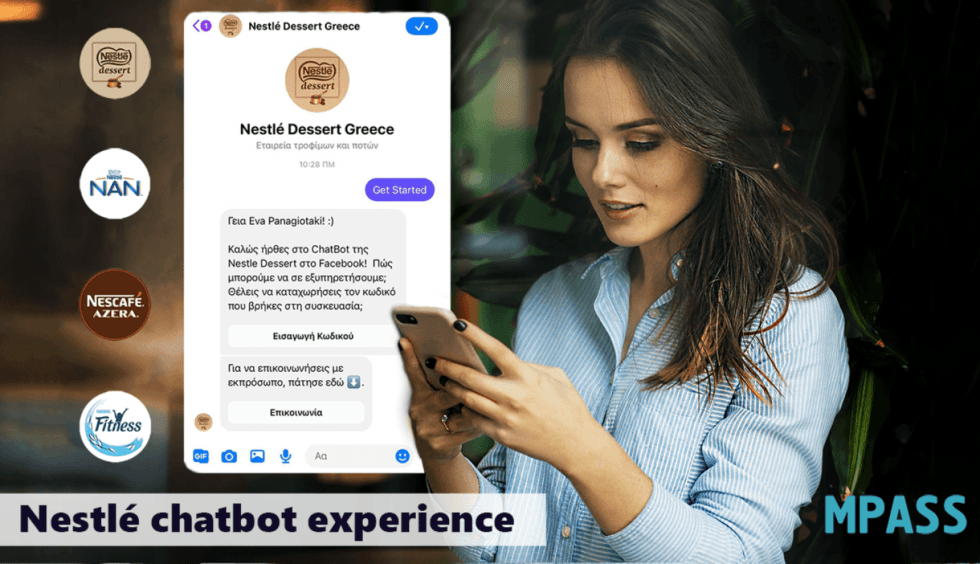 These campaigns included contests, videos, quizzes and tips for products such as Nestlé Dessert, Fitness Cereals, Nescafé Azera and others.
Capitalizing on the popularity the widely used social media channels, the Nestlé's chatbots apps deliver a mean to digitally interact with customers in real time, to boost engagement, while promoting brand and products loyalty.
Using the Facebook chatbot channel via the Nestlé brands official pages in Facebook, brand awareness is maximized via an interactive engagement with consumers, promoting Nestlé's marketing missions, such as "Good food, good life".
The MPASS "mysocialpass" chatbot management platform offers a unique platform, for managing various customer flows and valuable content, for scheduling promotional or point rewarding campaigns, for launching game mechanisms according to commercial and marketing plans, and for activating surveys and other call-to-action campaigns.
Visit Nestlé Dessert Greece Chatbot Here!