AB Customer Engagement Gamification
Supporting more than 50 game mechanisms, the MPASS gamification platform was customized for the AB Vassilopoulos, a leading player of Greek food retailing market, and launched as "AB Plus & Play" gaming experience.
Targeted games (for particular customers), clustered games (applicable to specific branches) and promoted games (customized on the needs of providers) provide several gamification options, combining lucky, mental, casual, knowledge games to build a unique experience.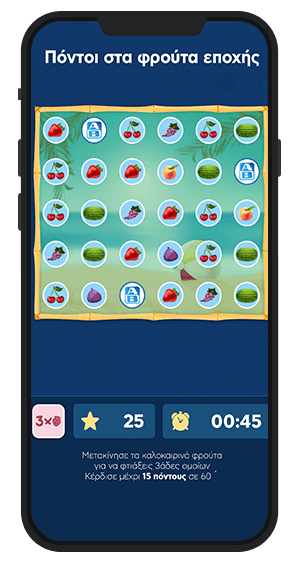 Game competitions are launched to introduce new products and discount options, as well as to boost marketing and promotional messages. Via the gamification platforms, the customers earn points that can be switched to tangible vouchers. Customers can create their own profile to monitor their ranking and progress among all players via the leaderboard section and to have access in the history of actions and the points they have earned.
The "AB Plus & Play" gaming experience is available to customers via the web, via interactive infokiosks located in 400 AB Vassilopoulos branches or through the Facebook messenger chatbot that is also operated by MPASS. With over 3 million games played by more than 300.000 AB loyalty members in 5 years this gamification project is now positioned as the largest in Greece.
Visit Interactive Gamification Platform Here!