The Aegean Airlines, the Greece's largest Airline, decided to capitalize on the popularity of the social media channels and launch a Virtual Digital Assistant, a chatbot, that will increase passengers experience and minimize the operational costs on the customer care dept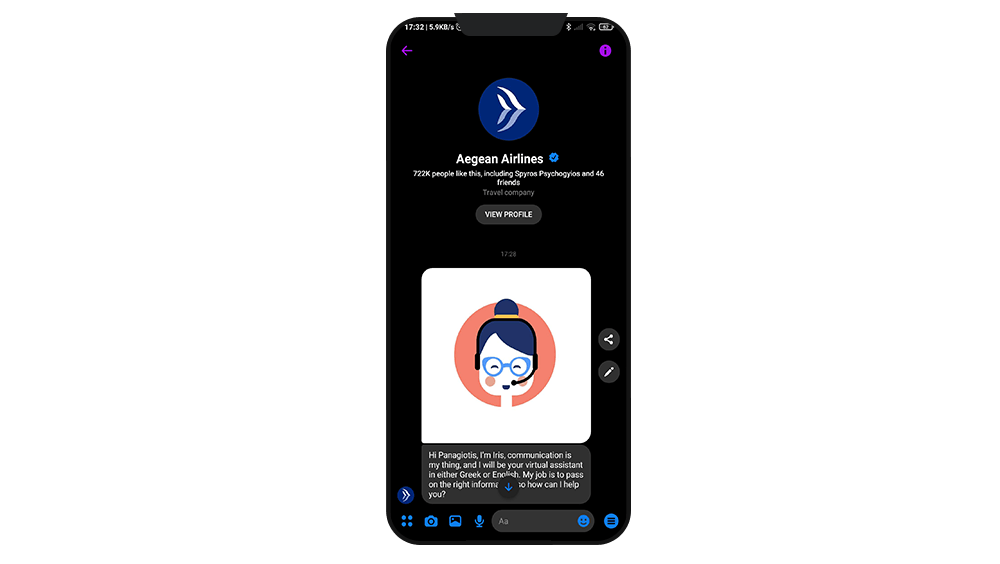 Aegean Chatbot Welcome Message
Aegean Chatbot Welcome Menu
Aegean Chatbot Welcome Flights Info
Aegean Chatbot Welcome Flights Info
The Aegean Airlines' chatbot application, designed and maintained by the MPASS "mysocialpass" chatbot management platform and the GotIt NLP engine, has been parameterized to enable booking completion, to return notifications of updates/itinerary changes, to deliver information for an existing booking, and to answer to flight status queries. Many more text-based questions have been trained by the NLP module, either personalized for itineraries, or generic.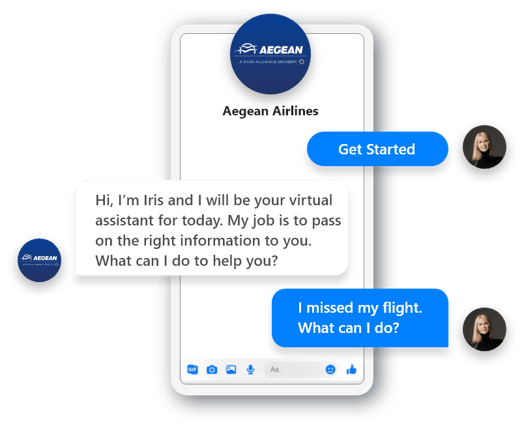 Chatbot Training, by NLP module
The Aegean Airlines' chatbot simultaneously serves hundreds of queries through advanced natural language processing, offering uninterrupted service, 24x7x365, anytime, without waiting times and human operators' costs. The MPASS "mysocialpass" platform has been used to configure the flow on the bot, to manage the offered content, messages and texts. The MPASS GotIt NLP engine has been used to train the bot, and deliver simple responses on atomic queries, or guided multi-query dialogues that require some state to be fulfilled. 
Currently more that 200 queries have been processed in the NLP module, along with their variants. The MPASS GotIt NLP engine also supports spell checking & correction. The Greeklish is also offered as an extra module for corporates that receive mixed language texts on their interfaces with end-users.
Visit the Aegean Airlines Facebook page and chat with the bot, or follow this link to be part of the experience  Here!