Todays' prosumers are not only loyal customers; they need to interact with an organization or enterprise via a coherent cross-channel journey. MPASS supports this challenge by creating personalized consistent experiences to your brand prosumers.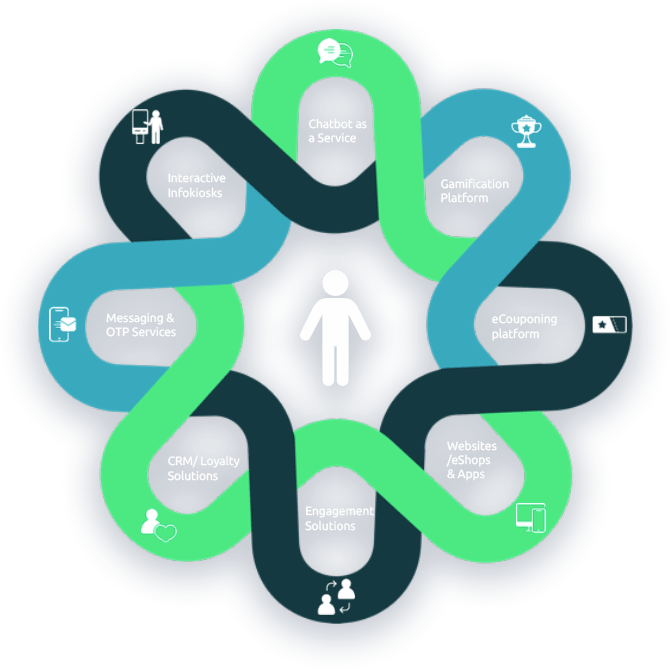 MPASS engagement solution portfolio
Increase brand advocacy and campaign return values, making consumers to be customers and prosumers.
Our engagement services can be utilized in order to:
Eventually, engagement is not only for customers and consumers. Also, our services are applicable to active citizens, professionals, employees, and special groups of common interests.
As a result, our valuable consulting services will help to conceptualize the engagement strategy, as well as the digital means to deploy this strategy.
Through MPASS engagement services, you are able to:
Finally, the MPASS engagement solutions portfolio can be combined with the analytics, campaign management and eCouponing platforms, as well as with CRM/Loyalty services to offer a holistic ecosystem of digital solutions that fully address several business objectives and goas.
Learn more about our services