Fraport AG and Deutsche Lufthansa AG, two global leaders, through their joint venture FraAlliance GmbH, are collaborating with MPASS Ltd to offer a unique Engagement and Gamification experience at Frankfurt Airport.
The so-called FRAwards experience, capitalizes on MPASS platform's call-to-action, engagement, and gamification mechanisms to upgrade the traveler's experience, to highlight and evaluate the services offered by the two companies, to promote new services and products, but also to stimulate the purchasing behavior of travelers and to boost sales.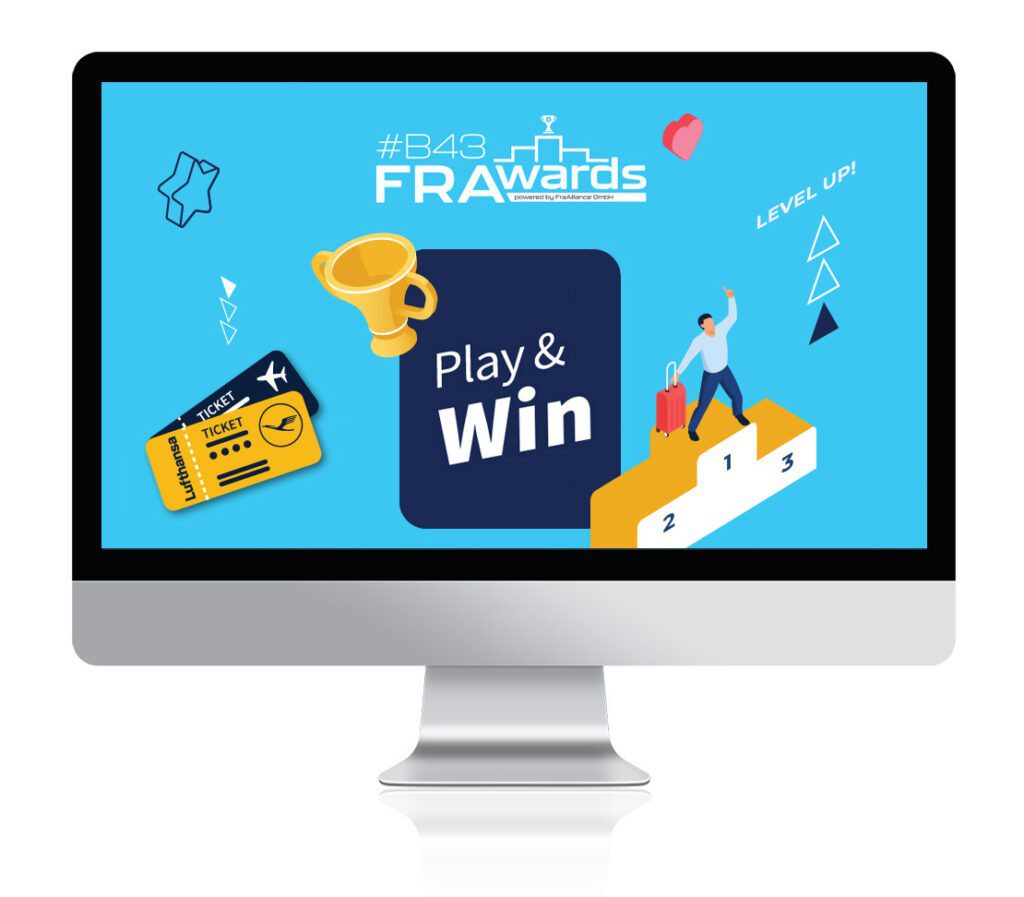 Travelers are prompted to complete "assignments" through quizzes, mental tests, knowledge tasks, and lucky games, to collect virtual points and badges. These can then be redeemed on the platform's voucher marketplace, which issues discount coupons that are redeemable on affiliated retailers/F&Bs and other Fraport or Lufthansa services.
The new upgraded experience is available via a web application for mobile phones as well as via an  interactive infotainment kiosk installed at Frankfurt airport. Travelers start the overall experience at Frankfurt airport and continue on their mobile handsets, at any preferred place and time.
MPASS LTD offers the Engagement and Gamification as a fully responsive platform that also supports leaderboards, discount coupons, campaign automation, valuable insights and multiple gamification elements, and also delivers know-how on designing the full cycle of the engagement and the user experience.
More features are about to be launched soon, such as an AR experience. The MPASS team will keep you updated!