STAR TV Mobile and Smart TV App
The STAR TV, the Central Greece' major TV channel and the most popular regional TV channels, rapidly responded to changing consumer habits and worked with MPASS, to develop video on demand apps for smart TVs and mobile phone users, aligned with current market trends.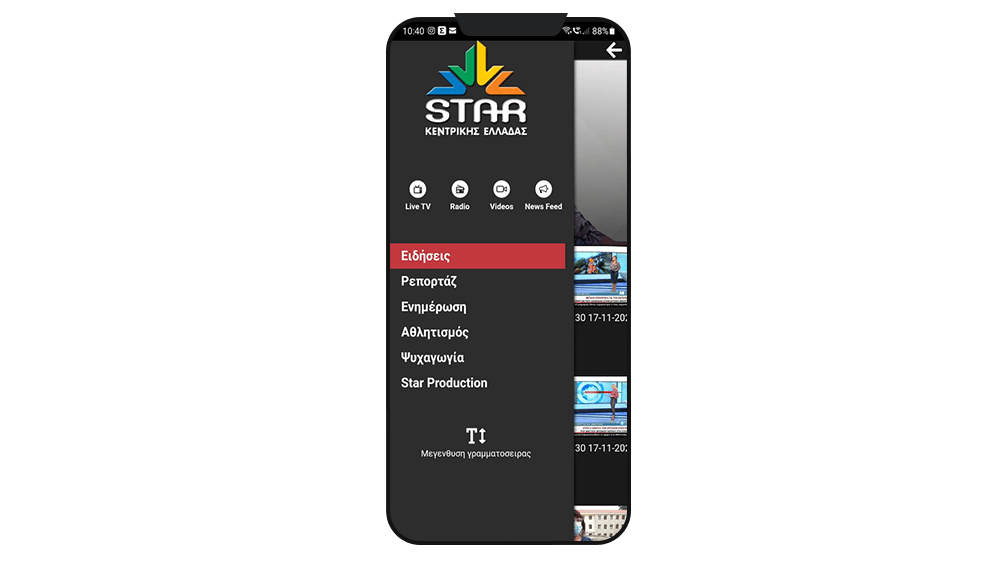 TV STAR Menu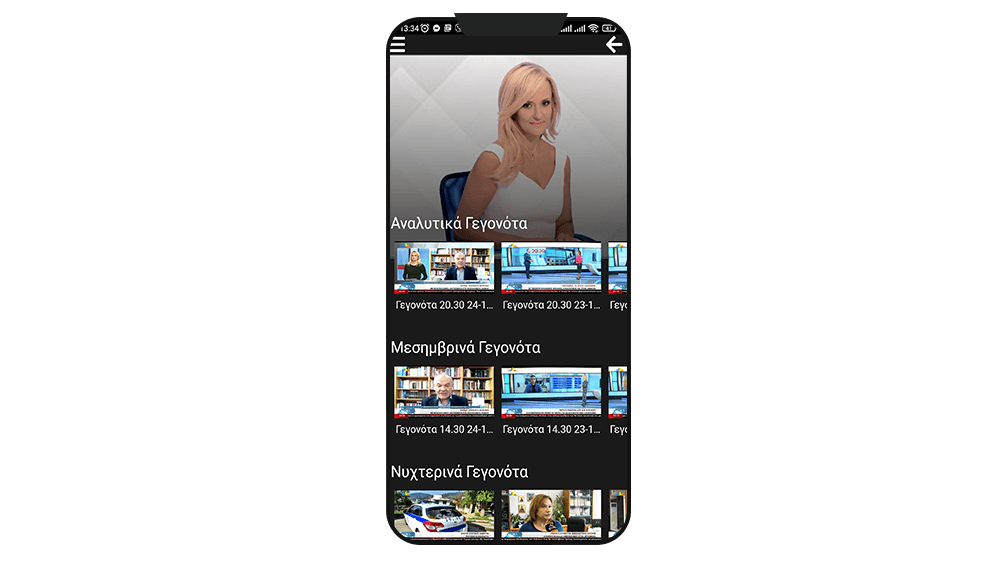 TV STAR new menu
Firstly, the Smart TV and mobile applications feature live connectivity to Star's live TV and Radio broadcast at any time and also,  access to videos on demand and Star's TV shows.
As a result, TV audience can watch TV Star channel even if it is not broadcasted in their region. In addition, TV spectators can watch through the app their favorite shows they have missed, receive all the latest regional or national news at any time and follow all the updates on their favorite cultural, sports activities of central Greece.
Finally, with the MPASS solutions, the Star of Central Greece TV channel manages to position itself as an innovator among the rest regional and local TV channels. Addresses the consumer expectations and increase customer experience. Moreover, expands the TV audience as the channel's content can be viewed in any place and not only locally and creating potential for higher advertising income.
Download the application here!