Delhaize Tempinfo Infokiosks
 Delhaize Serbia, a leading food retailer in Serbian market, recognizes these new opportunities for its hypermarkets, the "Tempo" retail centers and cooperated with MPASS to deploy an innovative omni-channel concept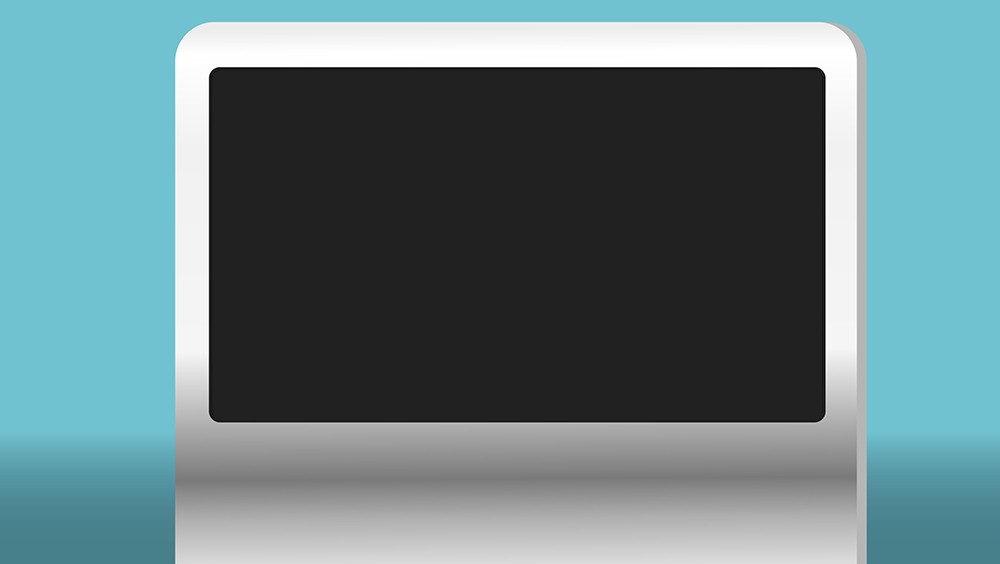 Τempinfo kiosk welcome page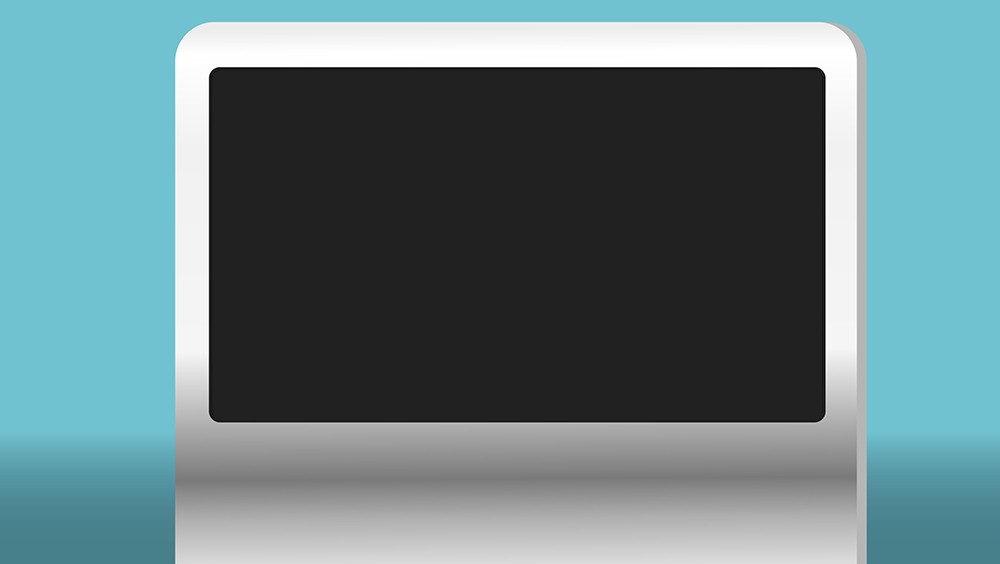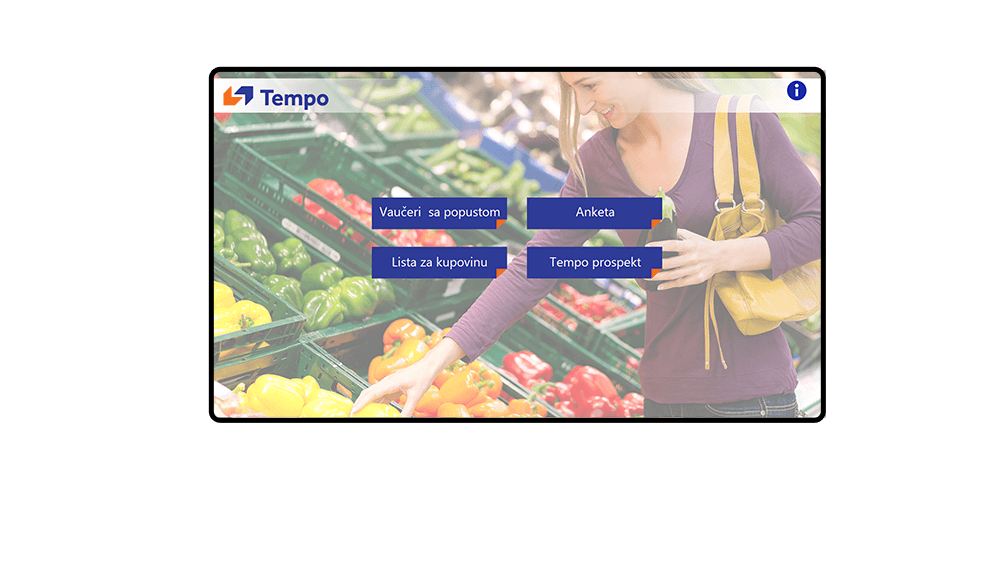 Tempinfo kiosk home page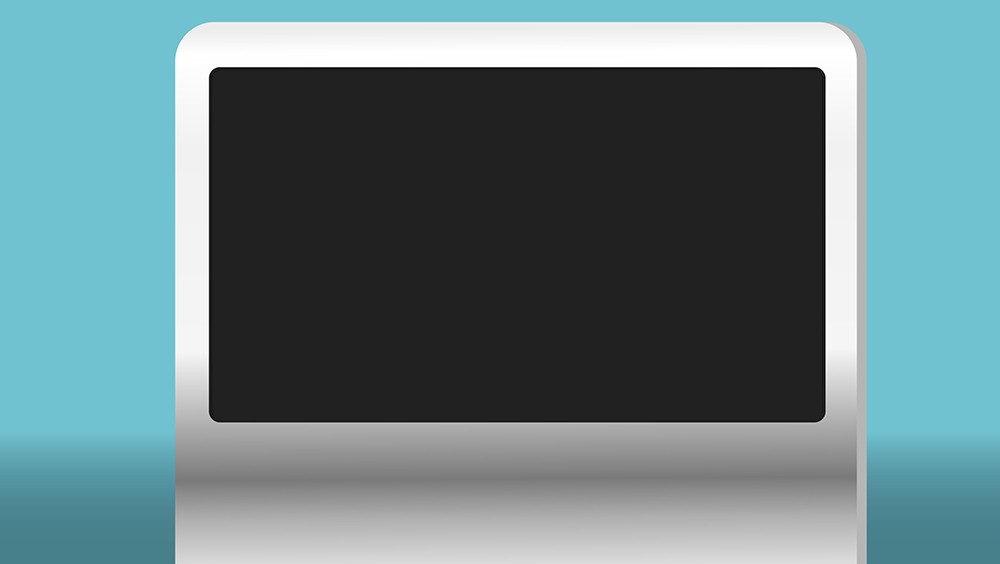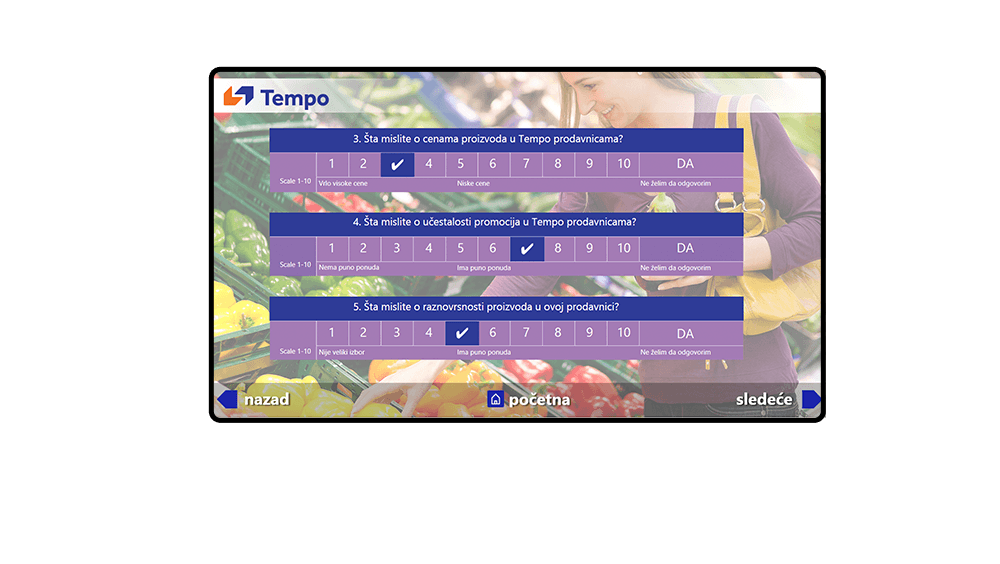 Survey questionnaire
Markedly, the connection between the digital channels and the physical presence builds new challenges and return values. So, Delhaize Serbia, a leading food retailer in Serbian market, recognizes these new opportunities for its hypermarkets, the "Tempo" retail centers and cooperated with MPASS to deploy an innovative omni-channel concept. MPASS help Delhaize Serbia with a turnkey solution, in order to adopt and deploy an omni-channel strategy for digital mobile, email and physical interactive kiosks channels, by delivering personalized discount offers and enriched content to Tempo centers visitors.
In fact, the offered "TempInfO" interactive kiosk channel is a key point of differentiation for the in-store marketing and user experience approach. Consequently, through the 'TempInfo' interactive kiosks, Tempo promotes and schedules the activation of:
Overall, the MPASS engagement, CRM and messaging platform combined to deliver the required business. As well as, operational logic, and fully cover the vision of Tempo to launch an omni-channel strategy for Tempo customers.