The Athens International Airport (AIA) issued an open RFP for "eShop for it goods and services" hosted and provided in the form of Software as a Service (SaaS) by the preferred contractor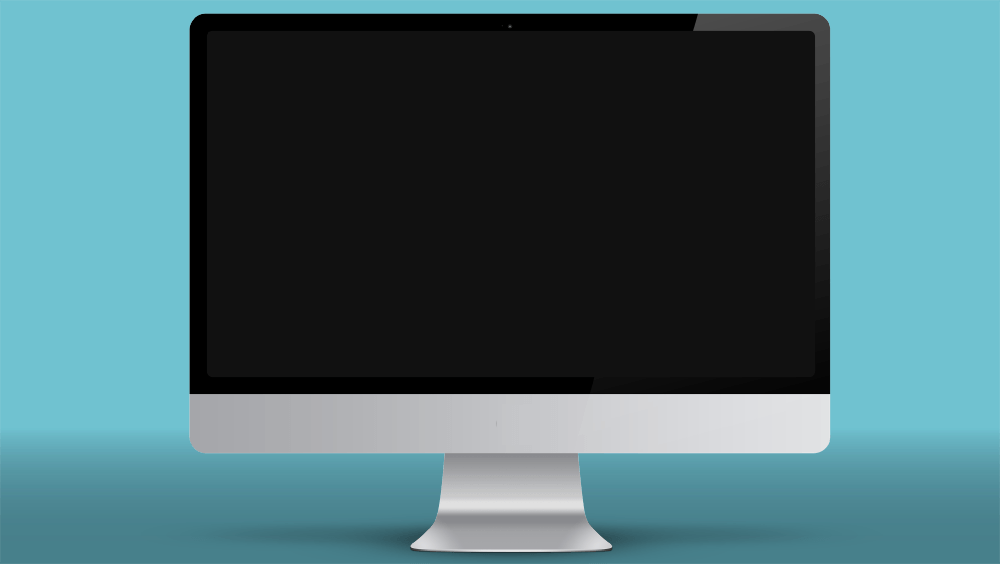 B2B E-shop Home Page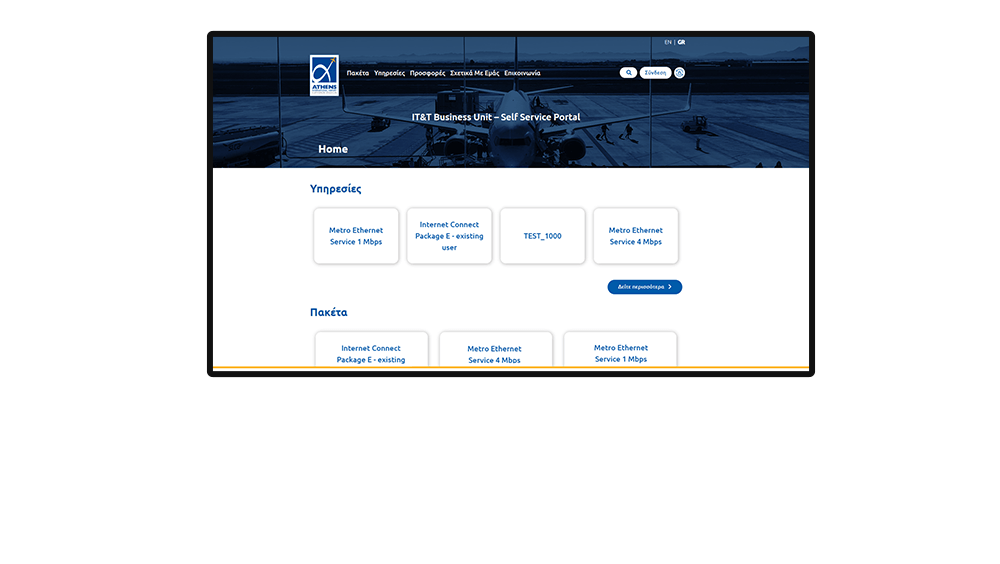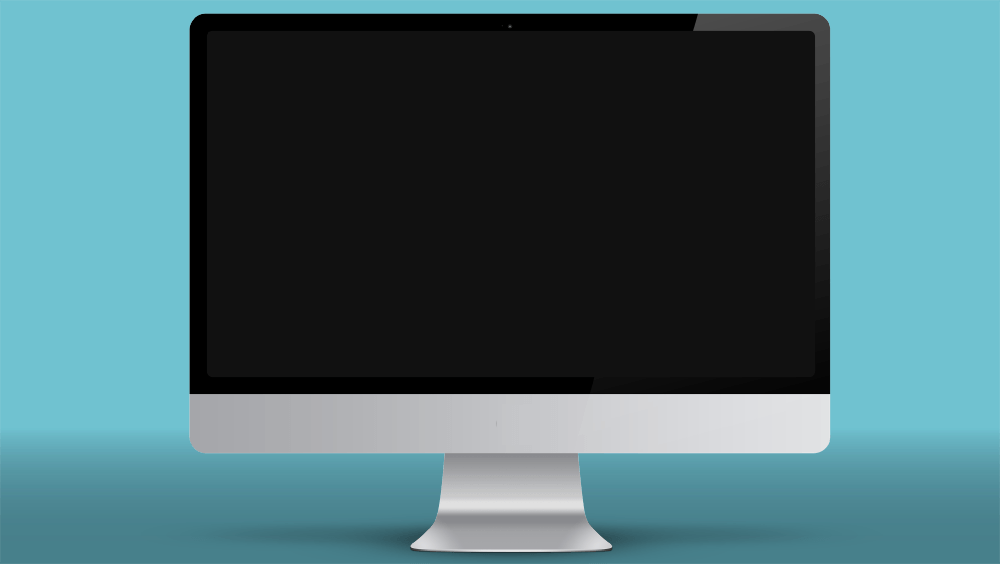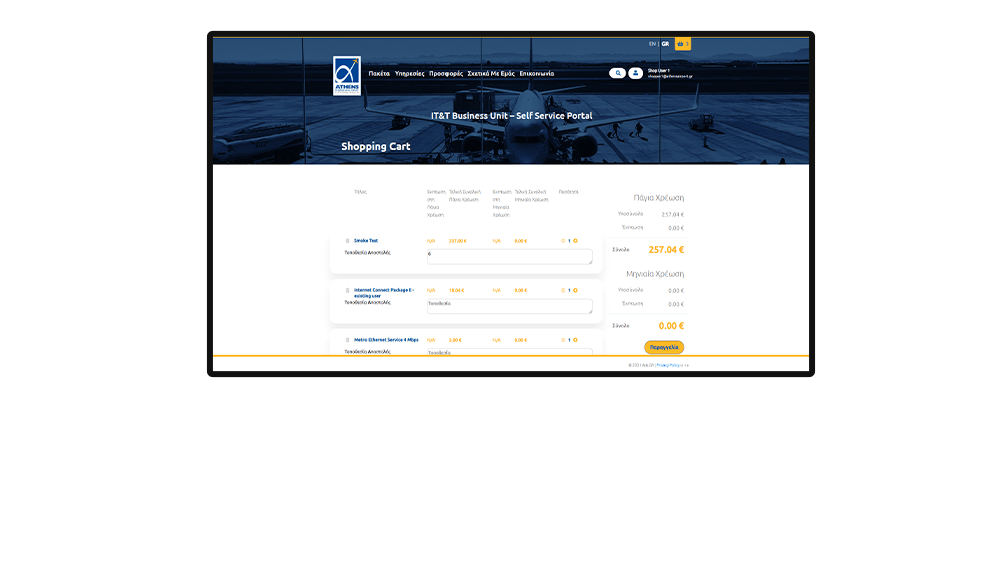 B2B E-shop Cart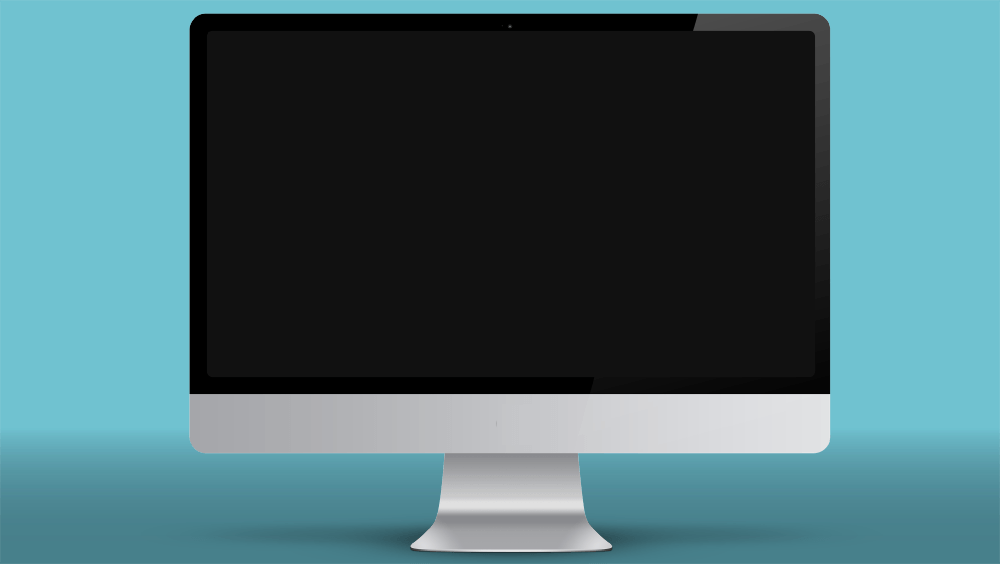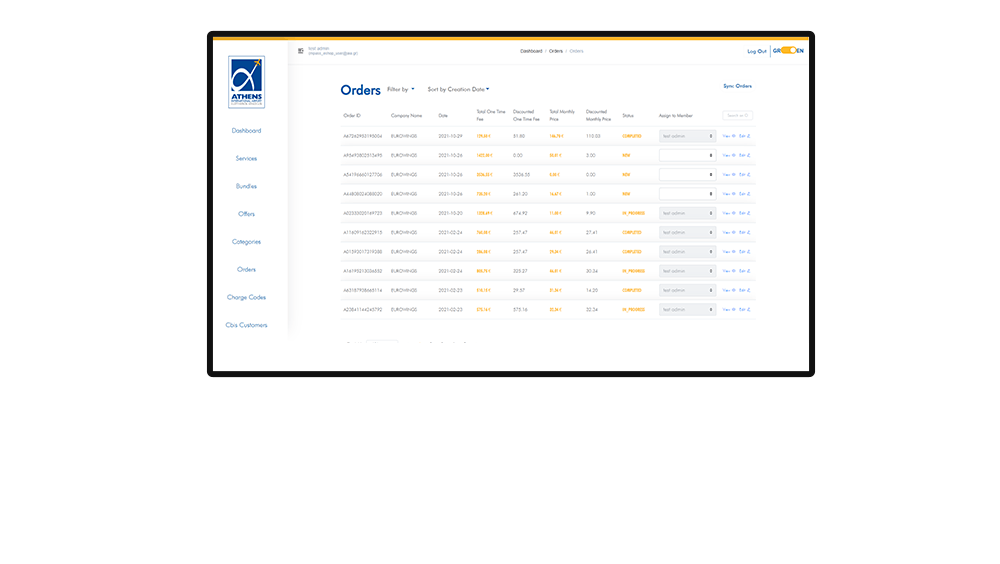 B2B E-shop Orders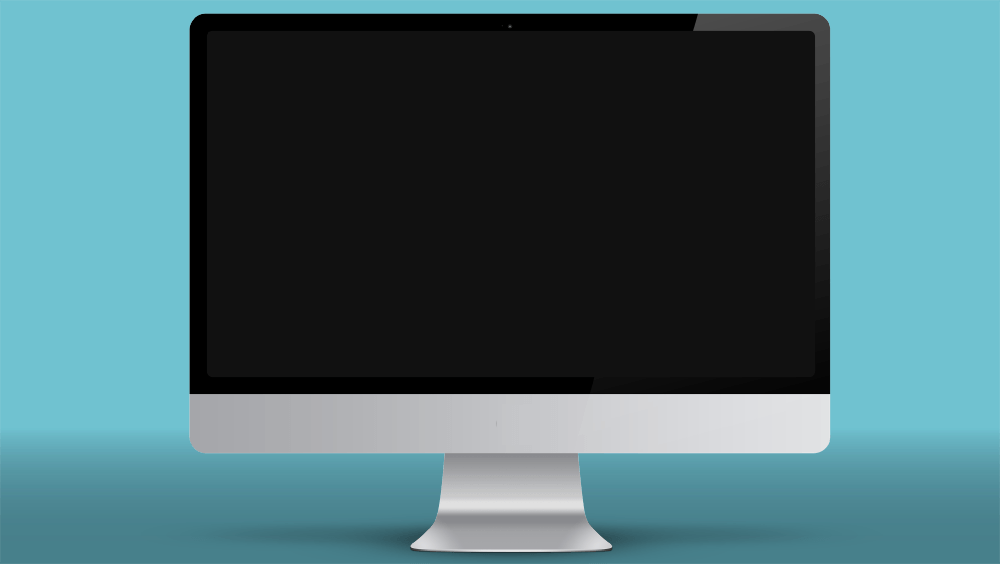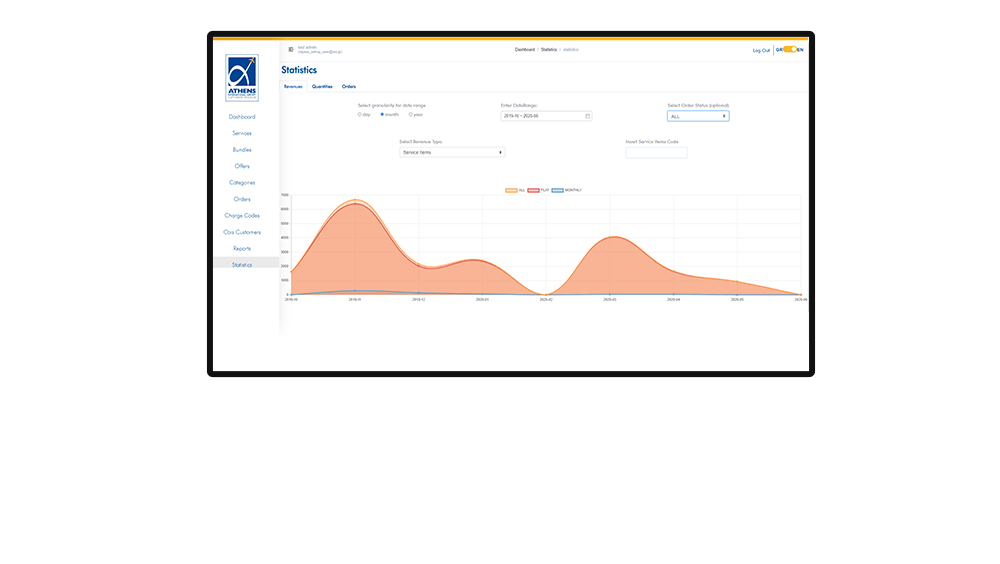 B2B E-shop Statistics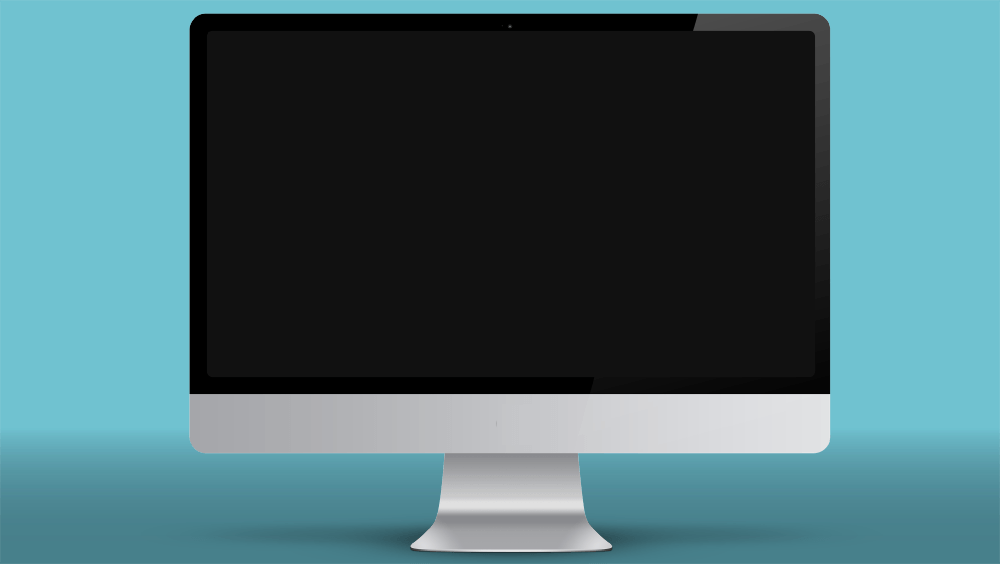 B2B E-shop
At the end of the competition process, MPASS was selected as the provider of this solution. The eShop will provide a single point of ordering related to IT Service Portfolio (Commodity & Tailor made products, good and services) that will be accessible by the Airport Community (existing and potential new ones) for providing ordering Life Cycle Management.
Life Cycle Management through:
Consequently, the eShop improves the reconciliation of the monthly billing activities, implemented by AIA IT team. Furthermore, the eShop platform delivered to AIA, is securely integrated with:
Additionally, IT platform also supports customer profile data (Reports & Statistics for all transactions & site visits, order per category, per customer etc.). Also, provides option to customer for history ordering/inventory items. Last but not least, the platform delivers standard and customized reporting capabilities, able to support IT business and management decisions based on predefined KPIs.